Mrs. Pauline Connolly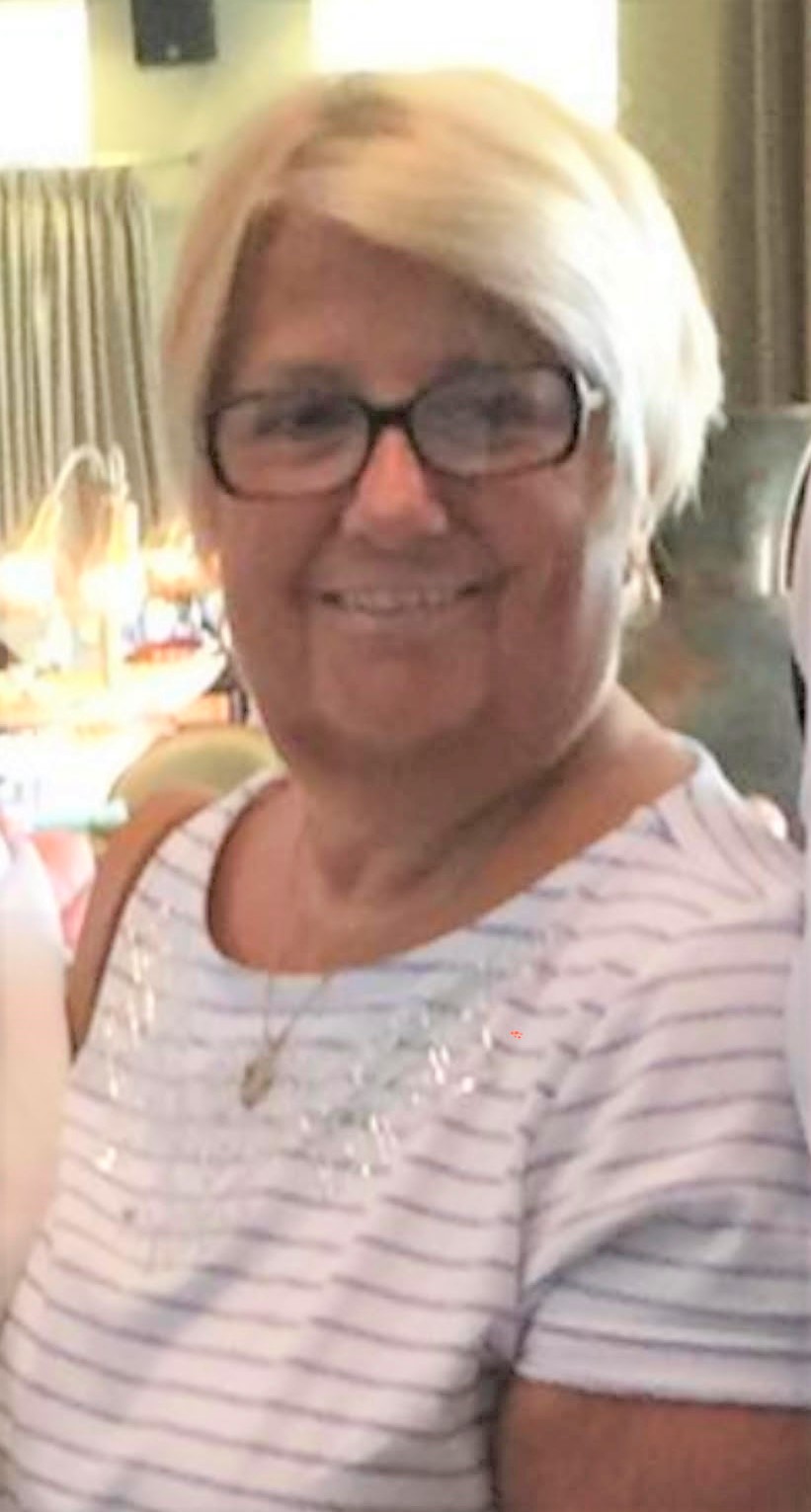 Mrs. Pauline Connolly
August 2, 1946 – February 28, 2021
Pauline W. Connolly passed away on February 28, 2021 with her loving husband of 48 years, John, by her side.
Affectionately known as Peaches, Pauline was born on August 2, 1946 in Boston, Massachusetts. A longtime employee of The Bank of Boston, she raised her family in Holbrook, Massachusetts in the wonderful Poole Circle neighborhood.
Pauline enjoyed camping at Normandy Farms Campground where she met so many of her lifelong friends. After retiring, she moved to Naples, Florida where she spent time enjoying the sun with more friends that she grew close to. Pauline enjoyed traveling, online shopping and scrolling through Facebook to keep up with all the family and friends that she loved.
Pauline adored nothing more than her loving family. Her husband, Johnny, was the light of her life and her best friend. Together, they raised 2 children, and later she became the Grammy to her 4 grandchildren. She is the beloved dog mom to her baby, Coco Chanel. A day did not pass where she did not phone her family just to say hello and that she loved them.
Pauline is survived by her husband, John of Naples Florida. She was the mother of Kelly Harden and her husband, Tom of Attleboro, Massachusetts, and Shawn Connolly and his wife Jamie of Plainville, Massachusetts. She is the treasured Grammy to her grandchildren, Callie and Kerin Connolly, and Brady and Jacob Harden. She is the daughter of the late James and Pauline Sutherland and loving sister to the late Marlene Perry. Pauline is also survived by all her dear nieces and nephews, along with many other family members who she treasured.
Services will be announced at a later date.
Condolence