Cremation can be simple or traditional
Serving Naples, Marco Island, and Surrounding Areas
When a loved one passes from this life, you want to give them the most caring,
respectful funeral service you can and honor their final wishes. For some, this means burial at a family plot. For others, this means cremation so that ashes can be shared among loved ones and beloved locations.
If you are interested in cremation services for yourself or for a loved one, visit Naples Funeral Home. We are the oldest family-owned funeral home in the area, and we have a mission to provide compassionate, meaningful funeral services to everyone who seeks our services.
The passing of a loved one is always a difficult time, and we want to ease some of that burden. Cremation is a good choice if you want a simple and inexpensive funeral, or if your loved one simply preferred cremation.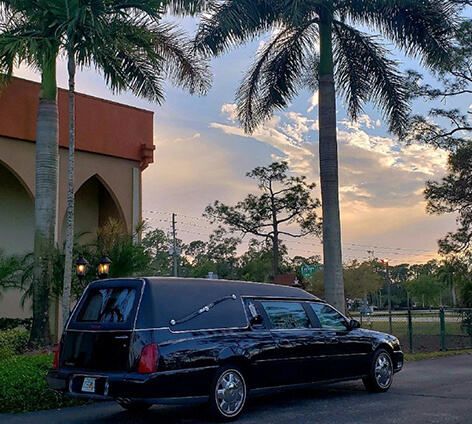 Why You May Prefer Cremation
Whether you are pre-planning your own funeral or planning services for a loved one, here are a few reasons why you may prefer cremation.
Cost

Cremation can be less expensive than traditional burial. The costs of embalming, the purchase of a casket, and the purchase of a burial plot contribute to a large percentage of the expense of a funeral. With cremation, there doesn't have to be embalming or a casket (though, there can be if you choose) and if a burial plot is chosen, it is smaller and less expensive.

Environment

Cremation is also more environmentally friendly than burial because it does not take up land that could otherwise be used for native plant species. Cremated remains can also help to fertilize plant growth or contribute to coral reef development.

Whether you'd like a religious service or a non-denominational memorial, we can help you decide and plan the particulars.

Simplicity

In addition to eco-friendliness and cost, cremation offers a flexibility and simplicity that many find comforting. Instead of making pilgrimages to a burial site, family members can keep their loved one with them.

To learn more about cremation in contact Naples Funeral Home today. You can reach us by phone at 239-775-4255