Our Family Serving Your Family
At Naples Funeral Home, our mission is to provide personalized and meaningful services to our families. Our caring and experienced staff will help guide you through the difficult task of planning funeral arrangements for your loved ones, and we will execute the selected services with care and dignity. We understand that every family has their own beliefs, customs, and budgets. We work with you to ensure that all of the services we provide are of the highest quality, customized to your specific wishes. We promise to support your family every step of the way, in every capacity necessary.
We are the oldest family-owned and operated funeral home in Naples. When a funeral home is family owned, it means something. It means that in a difficult time, the people you trust with these arrangements are your neighbors. We live here in Naples, and we are involved with the community. In fact, you may already know us through school, church, community groups, charity organizations, our beautiful beaches, or the local supermarket.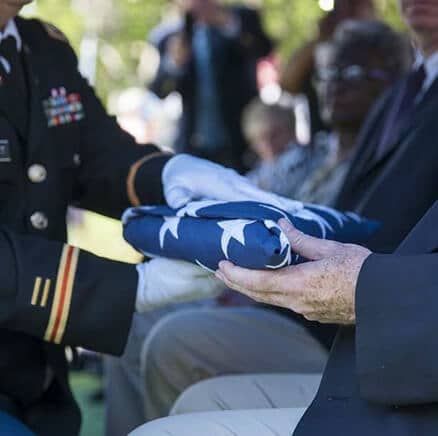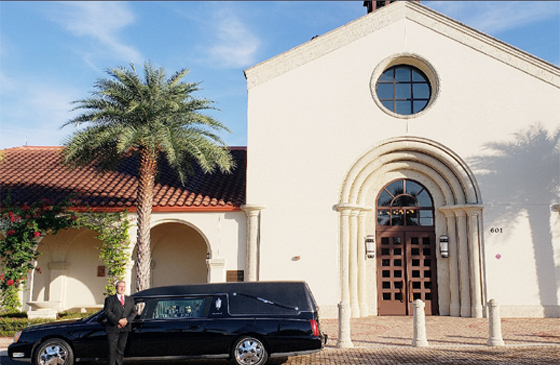 While many funeral homes have family names, quite a few are actually operated by large corporations with headquarters in another state. Not Naples Funeral Home. Our directors are available 24 hours a day to answer your questions. You will never get an answering service when you call us.
In a time of sorrow, it's good to know that your neighbor cares. We are honored to provide funeral services to our community. Whether pre-planning a funeral or immediate need, we take great care to consider both final wishes and unique financial circumstances. Whether you are looking for a large ceremony or a more private affair, we are well-equipped to help.
Our Services
Burial Services

A time-tested, traditional option. We work with you and local cemeteries, as well as State and National Veterans Cemeteries to plan your loved one's burial or entombment.

Cremation Services

Cremation is a good choice for families who want to plan a simple memorial service, often at less expense. Our crematory is on-site. Your loved one will not leave our care.

Veteran Services

We can arrange for Military Honors at your loved one's service. We also coordinate burial or inurnment of ashes at a State or National Veterans Cemetery.

Planning Ahead

Pre-planning your services is an excellent way to have your wishes known, paid for, and alleviate stress from your loved ones. We can help with every detail of pre-planning.
Testimonials
"I can't say enough good things about Naples Funeral Home. I found them after getting unbelievably pushy sales pitches elsewhere, and not only were they terrific to deal with, but they also went above and beyond, and were a lot cheaper. I used them twice in the last three months. They were extremely compassionate, accommodating and understanding. If I could give them more than 5 stars I would."

"Management and staff were very caring and didn't try to upsell me when all I requested was a simple cremation. Highly recommend!"

"Michael Hall is a godsend, a true angel. He made going through what is such a difficult and traumatic time, much simpler and less traumatic. He is knowledgeable and compassionate, truly kind. You don't wish that anyone has to go through the death and dying process, but we all do and you will be truly thankful to have Michael by your side to help navigate through this difficult time and process."

"The service we received from Kris was far more than we expected. She was so patient and understanding through the planning and decision making process. Thank you!"

"...an outstanding representation of caring and compassionate people. I needed someone to come to my home to make initial arrangements. No questions asked, it just happened! They handled the entire situation - from start to final inurnment - EVERYONE was wonderful - - the support I needed. Way above and beyond and always there no matter how small my needs. Thank you to the entire team."

"Kris was very compassionate and professional. Our beloved family member who transitioned look so beautiful. They did an amazing job with her. If I could rate them a ten star I would have. I can't thank Kris enough for her professionalism and compassion she showed us during this most difficult time. The customer service is outstanding!!!! Thank you so much!!!"