Mr. Virgil William "Bill" Murrell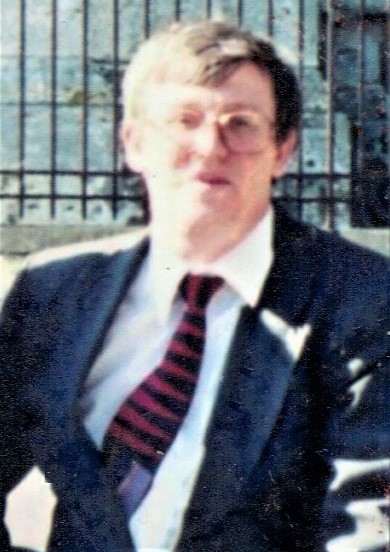 Mr. Virgil William "Bill" Murrell
January 18, 1947 – May 7, 2020
Bill was born in Covington, KY January 18, 1947 to his parents, Virgil William Murrell, and Amanda Begley. Bill was the middle child of five: David E. Murrell Esquire, Dona Mounts, Michael G. Murrell, and Judy Seigel. He was married to Elizabeth Murrell for 52 years.
Bill died at home in Naples, Florida May 7 at 3:15 am. The EMTs were unable to revive him after a seizer. Bill had been ill for several years.
Bill was brilliant engineer, architect, and mathematician. Bill read law books to his older brother, David who was blind. David became assistant Attorney General for Kentucky and had a lifetime Nelson Mandela achievement award for helping the disenfranchised. Bill's legal writings and testimony were inspired by Cicero. Bill was a forensic investigator in death cases in buildings. In 1995, we built a wind tunnel in our backyard for the Cavalry case.
Bill was on the code committee of the ASCE, American Society of Civil Engineers. Bill devised bi-axial testing for fabrics. He tested specimens for NASA. Bill was staff officer, Major US Airforce.
Bill was a chief engineer age 23. Bill won the best student in Kentucky for Physics, Chemistry, Biology and Math age 15. Bill was published in medical journals age 17. Bill taught doctorial students at age 19. Bill co-authored a book, on hospital systems with Professor, Richard Levine, Robert Koester, and Larry McMahon. Bill was mentored by Engineering Professor Hans Gesund at the University of KY.
Bill was a pioneer in Tensile Structures. Bill wrote computer programs for engineering double curved surfaces. He was respected and a lecturer for the IFAI (Industrial Fabric Association International) and AIA (American Institute of Architecture). Famous buildings executed: Grand Canyon West, Carlos Mosley Pavilion, SummerStage, Central Park, Baltimore Harbor Lights, etc… Partners: Future Tents Limited, Burro-Happold, Nickolas Goldstein, Todd Dalland, Sir Ted Happold, Commodore, Ian Liddell, Steve Taylor, Chuck Hendee, Diane Brayley, Carlos Castro-Rojas, NADICK, and spouse, Elizabeth Murrell, etc… Companies founded, Fabric Structures Inc. and Murrell Tensile Works. Bill taught at University of Houston and Texas. Bill's favorite handles: "Big Tents" "All the answers all the time."
Bill will be missed by his mentors, clients, partners, and students.
Bill will be missed by his surviving siblings, Judy Seigel, co-founder Bio-Time, Dona Mounts, teacher, mother of four, and Michael Murrell, computer programmer. Extended family includes Murrells and Oexmanns, spouses and nieces and nephews: Dennis, Cathy, Elene, Amanda, Murrell; Tim, Tony, and Ted Colby, Tennis Mounts and Eileen Seigel.
Bill will be missed by his spouse, Elizabeth T. Murrell, formally, Elizabeth Oexmann, Owensboro/ Lexington, and brother in-law, Henry Esmond Richard Oexmann, Electrical Engineer, and extended family.
Bill was active in the Garden State Ski Club, Unitarian Society of Ridgewood, Unitarian Universalist Congregation of Greater Naples. A memorial service will be held at UUCGN at 1:00 pm on May 16, 2020. Donations to Saint Jude in his name.
Condolence