Mr. Ronald William Kunow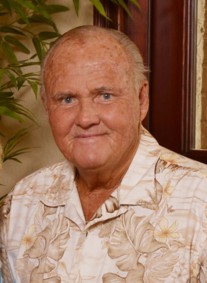 Mr. Ronald William Kunow
April 7, 1939 – June 24, 2020
On Wednesday, June 24, Ron Kunow passed away suddenly while doing his most favorite thing. He was vacationing with his loving wife, Kathy in a resort on Sanibel Island. He is survived by his wife Kathy, son Mike and wife Madalyn of Greensboro, N.C., grandchildren, J Rahm of Louisville, KY., and Courtney and Garett Holton of San Diego, CA.
Ron and Kathy moved to Countryside in 1997. During that time Ron was very active in Country Manor, being President of his building almost from the beginning. He also served on many committees. He served on the Master Board, being elected for several terms. This year he retired as Treasurer but continued to serve on the Board.
Ron also served his country as a Army veteran as well as worked for the federal government for 33 years as a bank examiner. Born and raised in Chicago, moved to Kalamazoo/Paw Paw, MI (30 plus years) and then retiring to Naples (1997).
A private viewing was held for the immediate family. Cards of sympathy may be sent to his family, care of Naples Funeral Home, 3107 Davis Boulevard, Naples, Florida 34104. A celebration of life will be held at a later date.
Condolence