Mr. Francis J. Pawlowski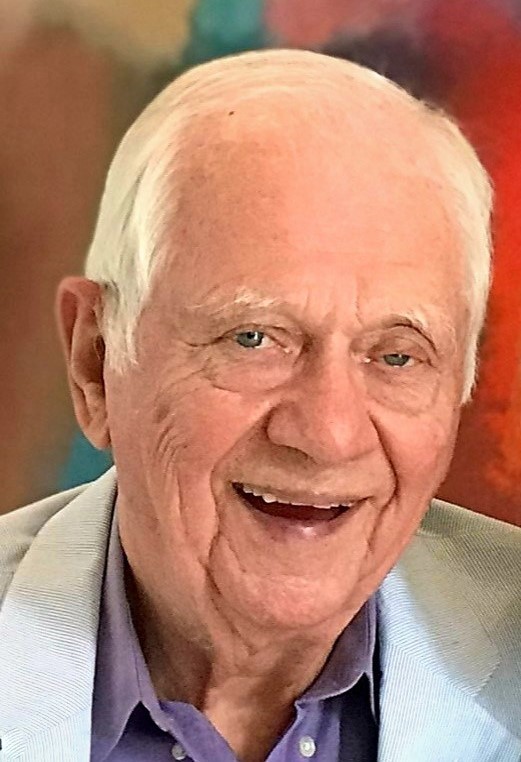 Mr. Francis J. Pawlowski
March 18, 1932 – June 2, 2021
Francis Joseph Pawlowski, Jr. aged 89 of Oak Brook, IL and Naples, FL, passed away unexpectedly June 2, 2021 in Florida. Mr. Pawlowski grew up in Chicago, Il, the son of Francis Joseph, Sr. and Helen (nee Nyka).
Mr. Pawlowski graduated from Chicago Institute of Technology. Following graduation, he worked briefly for a military engineering power firm.
In 1957 he married Mary Lou Jackson in Chicago. After their nuptials, Mr. Pawlowski launched his own family engineering business for 400-cycle ground support for military aircraft. A true love of his life. The work and employees meant everything to him.
He is survived by his loving wife, Mary Lou; Children, Gayle (Ronnie), Glenn (Arlene) and Grandchildren, Janae, Kevin, Ronald Zachary (Stephanie) and Kayla and Hunter and great-grandson, Samuel.
Frank led an extraordinary life in the pursuit of balancing work and responsibility, family and friends, and adventure.
It is hard to say which he loved most: skiing in Aspen, trekking the pyramids, or golfing with his buddies in Grey Oaks.
He will be greatly missed by the many lives he touched in work and family. Fond memories and expressions of sympathy may be shared in the memory book at the services.
In lieu of flowers, charitable donations may be made to the following in Franks' memory:
– Catholic Charities Relief Services
– Support.crs.org
Friends & Family Services will be held at Blake and Lamb Funeral Home at 5015 Lincoln Avenue, Lisle, IL. on Monday June 14 from 6 to 8pm
Mass will be held the following morning at St Joan of Arc at 820 Division Street Lisle, IL. on Tuesday June 14 at ? Repast will follow Church service at Venuti's, 2251 W. Lake Avenue, Addison, Illinois
Final Interment will be a private ceremony, at a later time.
Condolence