Mr. Alexander Hamilton, Jr.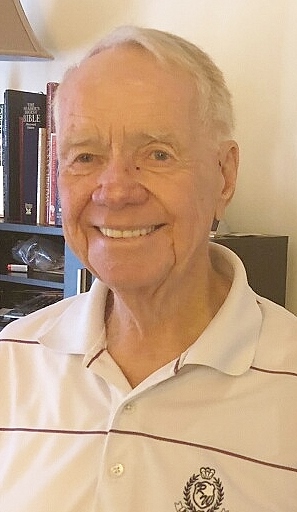 Mr. Alexander Hamilton, Jr.
February 13, 1929 – January 11, 2020
Alexander (Red) Hamilton, Jr., age 90 of Naples and formerly of Ossipee, New Hampshire and Westford, Massachusetts, passed away on January 11, 2020. He was born February 13, 1929 to the late Alexander Hamilton, Sr. and Annie (Nan) Marshall. In addition to his parents, he was preceded in death by his sister, Elma Jones.
He was a kind and genuine person with a gregarious laugh and great sense of humor.
Alexander proudly served his country in the United States Navy from 1950 until 1954 Prior to retirement, Alexander worked as a pharmaceutical salesman for McKesson Corp. He was a loving husband, father, grandfather, great-grandfather and friend.
He is survived by his loving wife of 64 years, Barbara Hamilton; children, Cathy (Allan) Loiselle, Sue (Steve) Porter, and Alex (Molly) Hamilton; grandchildren, Elise, Adrienne, Kristen, Celine (Matt), Dan (Melissa), Allan, Morgan, Maddy, and Hadley; and great-granddaughter, Nyla. He will be dearly missed by his golf and bridge friends at Royal Wood Golf and Country Club.
A Funeral Mass with Military Honors will be held for Mr. Hamilton at 11:30am on Wednesday, January 15, 2020 at Lely Presbyterian Church. In lieu of flowers, the family requests memorial contributions be made to St. Jude Children's Hospital.
Condolence