Mrs. Gloria Augello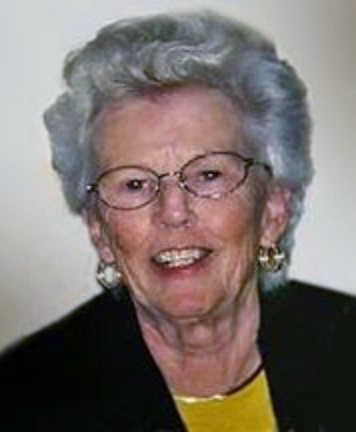 Mrs. Gloria Augello
April 29, 1934 – May 23, 2019
Gloria McKenna Augello of Naples FL, formerly of Plymouth, MA, died peacefully on May 23, 2019, with her husband, Dick, at her side.
Gloria was the devoted daughter of the late Jennie (Jacobsen) and Raymond McKenna. Her siblings, Raymond McKenna, and Jane Lignante predeceased her. She was the beloved wife of Richard Augello for 64 years. Loving mother to Glenn Augello and the late Barbara Augello Leger (Jeffrey) and the cherished grandmother to Lauren Leger and Peter Leger. She was a loving aunt to her nieces and nephews.
Gloria was born in Brooklyn, NY but spent most of her childhood in Valley Stream, NY. She graduated from Alfred State College in Alfred, NY. In their married life together, Gloria and Dick also lived in Scarsdale, NY and Sherborn, MA.
She was an avid golfer and an active member of Countryside GCC. She and Dick were also members of the Framingham CC and White Cliffs GCC. She was known for her wonderful whistling duets with outdoor birds and was well-versed with their names and calls. Gloria had a warm beautiful smile and she will always be in our thoughts.
Reposing at Naples Funeral Home on Thursday, May 30 from 9:30-11:30 and entombment at Palm Royale Cemetery. The family would like to thank AVOW Hospice @avowcares.org. We could not have made it through this journey without you. Please send donations to AVOW Hospice in lieu of flowers.
Condolence